Vented Low-Emission Stoves
Removing toxic smoke from the home
In the adjacent communities of Panimache Quinto Alto and Panimache Quinto Bajo, open fire cooking is an everyday event presenting multiple health and safety hazards for families there.  Low emission vented stoves eliminate these concerns.
These communities are comprised of 68 families, and we've provided 16 families with stoves so far.  You can help us reach our goal to provide a stove to the remaining 52 families.  They are $170 each, including delivery, setup and training.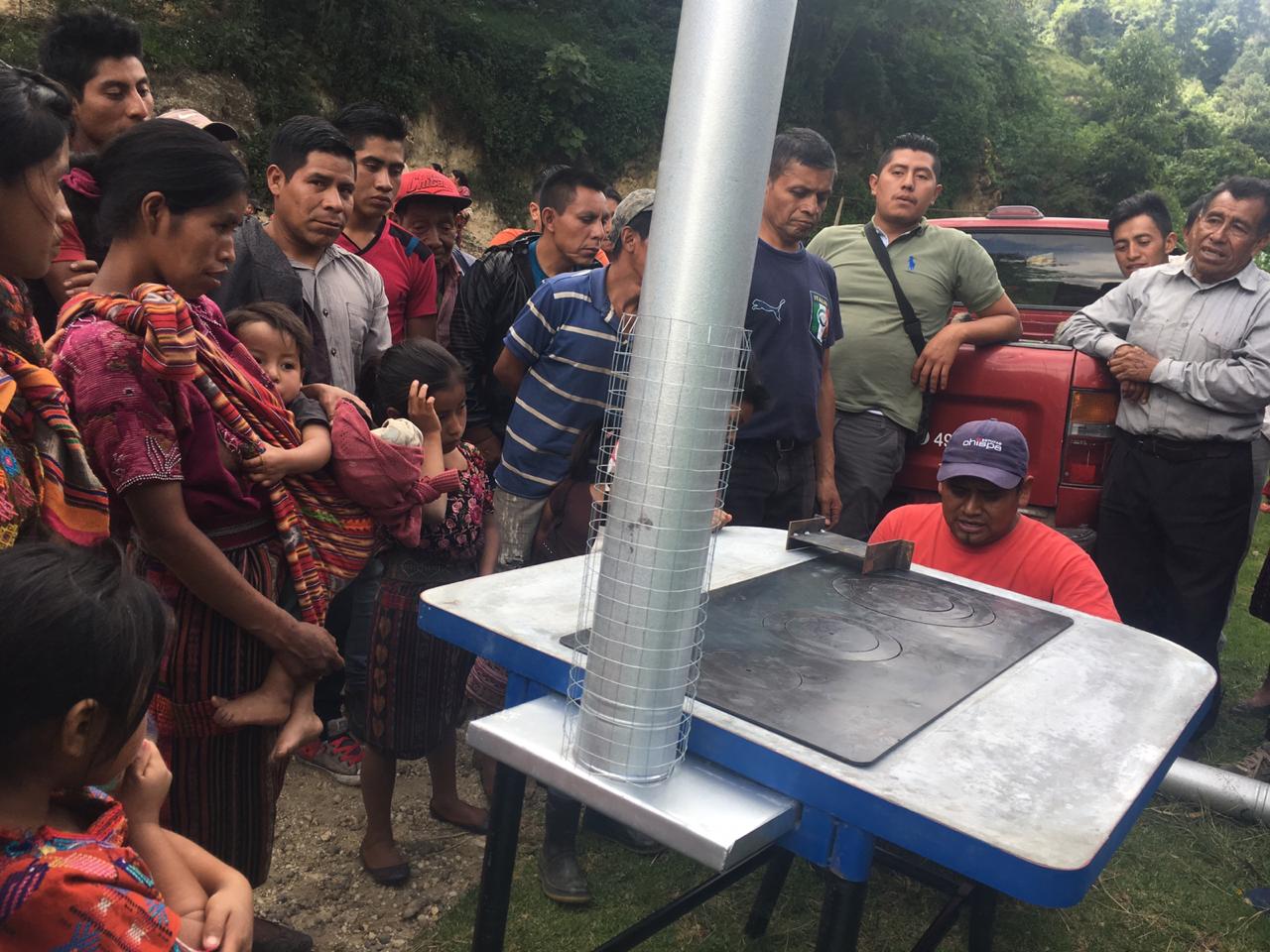 Many indigenous people in Guatemala use open fires to cook and heat their homes.  This is undesirable for several reasons:
HEAVY AIR POLLUTION — Newborn children are exposed to the smoky environment from the day they are born. Carbon monoxide, sulfur dioxide, fine particles and other pollutants from open fires cause respiratory health issues and increase the cancer risk  for the mother and all children that are at her side.  (read study here)
SAFETY HAZARD — Since the fire is on the floor, and there is usually so little space in the small one-room homes, children often trip and fall into the fire or sparks from the burning firewood cause accidental fires.
USES NATURAL / ECONOMIC RESOURCES — Cooking and heating fires such as this use a tremendous amount of wood, and the firewood is an expensive and finite resource.  Families that use firewood in this way spend an average of 40% of their income purchasing wood or a huge amount of time foraging for it.
For a donation of $170, a family's health and finances can be improved!
A high-efficiency stove can alleviate many undesirable issues!
SAFE EXHAUST VENTING – A stove has a chimney to direct smoke out of the house and provides an immediate respiratory improvement.
COST & TIME SAVINGS FOR THE FAMILY – On average, stoves use 70% less wood to accomplish the same tasks as an open fire, meaning that a family saves both time and money in the acquisition and transportation of firewood.
REDUCED INJURY RISK – The cook surface is elevated and outside the reach of young children.
REDUCED HOME FIRE RISK – The fire is contained in the firebox so sparks do not shoot out.
LOWER ENVIRONMENTAL IMPACT – Lower wood consumption means better preservation of the environment.